FEEL NATURE
Mums & kids forest
With the concept of satoyama, forests developed in the suburb of Kyoto, it is the place people can enjoy themselves being in nature by reading books at the Forest Library ( opens April 1st – November 30th) and watching birds bathing.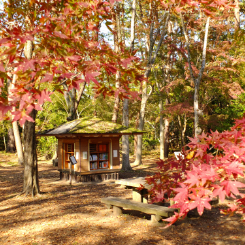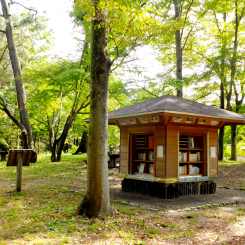 Demizu Water Stream
The 100-meter-long stream with natural well water runs through the trees, one of the popular sites in Kyoto Gyoen Park among kids playing in the water summer time. The area is also the best Sakura viewing spots having varieties of cherry blossoms.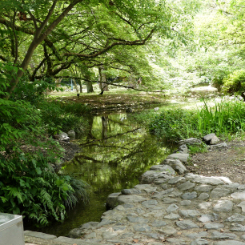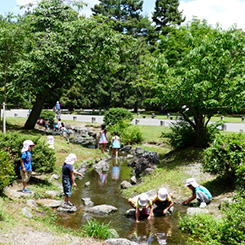 Plum Grove
About 200 plum trees planted in the plum grove including the rare plum called " Omoi no mama (As you wish)" which has two colors of flowers on one tree, as well as white and red plums. Plum flowers are in full bloom from the middle of February to the middle of March when the cold weather still remains.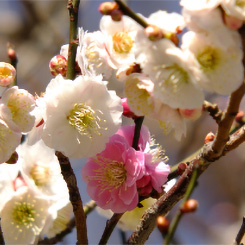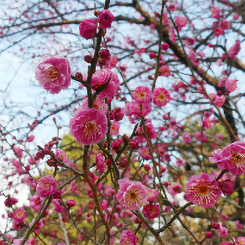 Peach Grove
Peach grove located to the south of Hamaguri Gate has 70 trees. Peach flower is a symbol of spring, and it is a precious place where you can enjoy many peaches in one place. Flowers are in full bloom from the middle of March to the middle of April, afer the plum season.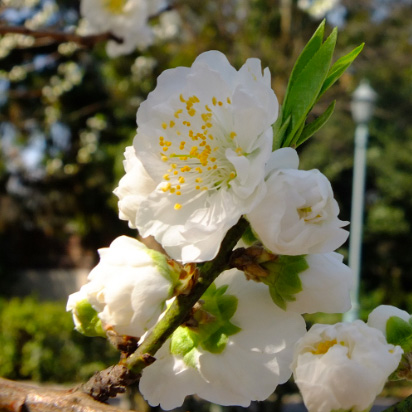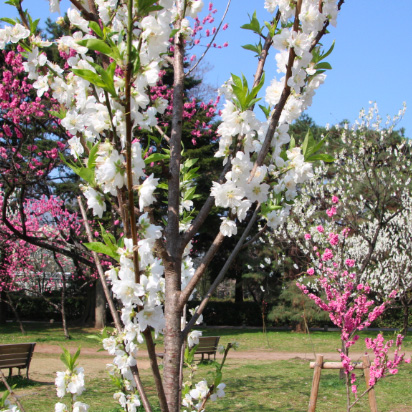 Weeping cherry trees at the remain of Konoe House
On the corner of northwest of Kyoto Gyoen, there is a remain of Konoe House, one of the five Sekke regent houses, where about 60 big weeping cherry trees are planted. They are the earliest in bloom which start in the middle of March. The flower season varies depending on the type of white red, etc….so you can enjoy cherry blossoms viewing for a month onwords.